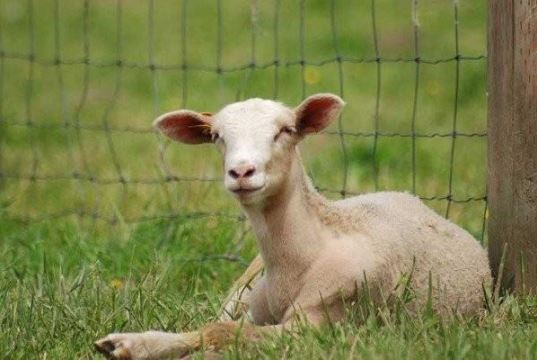 To place an order, see our "Order Meat" page.
Our grass fed Katahdin lambs are available in fall through winter. Katahdins are a meat breed, and yield a wonderful, mild-flavored meat.
We are taking deposits now for lambs that will be ready late 2022 / early 2023. Lambs are sold by the whole animal only, for $3.25 per pound live weight. The lambs weigh anywhere between 70 and 100 lbs, but 75 lbs is typical.
When the lambs are ready to go, we weigh them, tell you the total price and then the butcher comes and takes them. We use Del Fox Meats in Stanwood, and they can answer specific questions about cutting and wrapping. You send us a check for the balance, and you speak directly with the butcher to tell him how you want your lamb cut and wrapped. The butcher is very experienced, and can guide you through this process.
It is important to understand that the yield of meat from a lamb is roughly 40% of the live weight. Customers are often surprised, since the yield on many other types of livestock is higher. From a 70 lb. lamb, you will get about 28 lbs. of meat.
When you pick up your meat at the butcher, you pay the butcher his fee directly, typically $100 to $125. For an average sized lamb, expect the total cost (animal plus butcher fees) to be in the range of $340-$460.